successfully creating a comfortable & pleasant atmosphere

that puts patients at ease.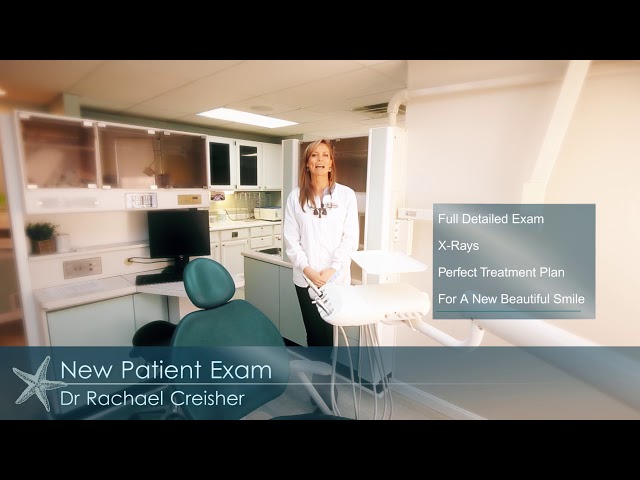 What our patients are saying....
"Dr. Creisher was the most gentle, informative, and helpful dentist I have ever been to! I highly recommend her!"
"Beautiful office, absolutely clean. Dr. Creisher was very pleasant, professional and knowledgeable. She answered all of my questions I asked during my initial visit. Her staff members were pleasant and helpful. I would be glad to recommend Dr. Creisher's office to friends and neighbors. "
" Friendly staff, calm and clean environment!"
" I had called Dr. Creisher's office to see if she could see me regarding tooth pain. I was seen within a couple of hours of my phone call for which I was extremely grateful. Dr. Creisher and her staff have always provided a warm and friendly environment which in turn made my visits pleasurable. She personally took the time to call and setup a consultation appointment with an endodontist which serves to amplify her level of professionalism and care. I would highly recommend Dr. Creisher to anyone seeing professional dental care."
This was my first dental visit in 20 years since my last visit. I will continue to work with them to restore and maintain my dental health. Thank you to the entire staff. You are the best !"
" The dentist and staff exceed expectations every time. They are extremely talented, thoughtful and put patient comfort first."
" Prompt, courteous, friendly, professional service. A very well run dental office, would highly recommend."
" They are great at explaining what they are doing every step pf the way . They truly have your best interest in mind and take time to make sure you are comfortable. This is not like my old dentist that was pushing you through like a factory. Great people from when you enter to when you leave."
" I was very favorably impressed by Jen's technical competence, the thoroughness of her examination and xray procedures, the comprehensive digital equipment of the office and the clarity of the treatment plan I was given. Dr. Creisher's review of my exam results, prescriptive notes and responses to my questions all met or exceeded my expectations. I greatly appreciate the advice I was given to explore insurance options carefully before scheduling treatment and the friendly, helpful attitudes of all the staff members that I encountered during this first appointment."
" Seriously comfortable environment! Such a kind and friendly crew"
"Great experience with both the dental hygienist, Nicole, and Dr. Creisher. With COVID I felt they were very careful and thorough with cleaning and sanitizing. Professional and courteous. The billing was another story. My only complaint was that we were charged (for my son's visit), even though our insurance covered much of it, only to find out with inquiring that we had a credit from being charged that we would not have known about if we had not asked."
"You're not gonna find a better dentistry practice in southern Maine. I've been to many of them. I'd believe you if you said there was one as good, but not if you said there was one that was better. Friendly, warm, caring staff are there to hear your concerns and tend to your needs. The entire process from booking to check in to cleaning and more advanced procedures are handled professionally and perfectly. If I had one complaint ... well ... wait. I don't. This is the premiere dentist in our area."
"Loved going here! It was a great first visit. As soon as I walked in the receptionists were very welcoming and friendly! My hygienist, Katelyn, was great and super informative. Dr. Creisher was as well! The office itself was clean and beautiful. I am very happy I found a good dentist office to go to in the area! "
"Friendly staff very clean and professional office! It felt so nice to come in after many years of not seeing a dentist and not be judged. They where timely and professional, I will definitely recommend and return! "
"By far, the best dental experience I have ever had!

Dr. Rachael Creisher and her staff are so thoughtful, gentle, and skilled at what they do. You will be in the best possible hands here. Not to mention, in a gorgeous and relaxing atmosphere. It's like a spa day for your mouth.

If you are looking for the highest quality dental care from professionals who value you as a person, look no further. Dr. Rachael Creisher and her team are it."
Like Father... Like Daughter
Dr. Gary Creisher , Father of seven children ( Rachael being the eldest ) Pediatric Dentist, President of the Maine Dental Association, Maine Pediatric Dental Association and avid Farmer & Bee Keeper ! Dr. Gary Creisher is proud to have his daughter within the dental community providing a high level of family dental care.
"When you are living the best version of yourself, you inspire others to live the best versions of themselves. " - SM
0

/